2016 Jeep Wrangler Unlimited Fort Worth, Dallas, Arlington TX Dealer.
How much does Jeep Wrangler Unlimited cost?
Starting price is only:
$27,295!

Do you want to see why everyone is talking about the new Jeep Wrangler? 
CLICK HERE
to schedule your very own personalized "red carpet" Obligation Free visit. Allow us to let you test drive and show you this unbelievable vehicle that dominates the market.
Welcome to the Allen Samuels Fort Worth, Dallas, Arlington TX - Jeep Dealer 2015 Wrangler Unlimited page.  This page is specially designed to help you learn all about the 2016 Jeep Wrangler Unlimited and view our Inventory that is at our Fort Worth Alliance location.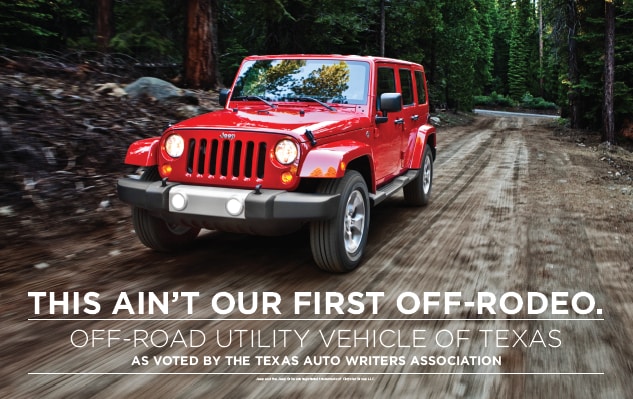 The 2016 Jeep Wrangler in Fort Worth, Dallas, Arlington TX is the perfect vehicle for any and all seasons. Wranglers have tons of configurations available to meet any and all needs! Some configurations are:
2-Door or 4-Door
Hard Top or Soft Top
Leather or Cloth
Full Doors or Half Doors
Automatic or Manual (both available for all trims)
"Bare Bone" or "Fully Loaded"
and the list goes on...
There are so many configurations and personalizations you can do the possibilities are endless. You can take off the doors and/or the roof, replace doors, bumpers, suspensions systems, add accessories like light bars, rock rails, light guards...almost anything you can think of.